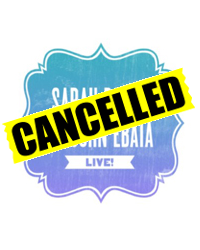 Sarah Pound & John Ebata
When
Occurs on Saturday October 16 2021
Approximate running time: 2 hours
Venue
Event Notes
×
This event has been Cancelled
Sarah Pound & John Ebata Live at the BMO Studio Theatre
Date: Saturday, October 16th, 2021 @ 8:00 PM
Tickets: $27.00 Plus HST ($31.05)
Description: The music of the duo is the perfect blend of many styles designed to uplift the audience. There are original heartfelt stories in the lyric, sung over the elements of pop, jazz,country, folk, gospel, rhythm, and blues. Their latest single release "Nova Scotia Strong" debuted on their hour long concert on Eastlink Television, "Nova Scotia Reboots".
Sarah Pound - Vocals, Guitar, Piano
John Ebata - Piano, Keyboards, Vocals, PianoArc, Roli Seaboard
COVID-19 PROTOCOLS:
Effective September 22, 2021 – as per provincial government regulations, proof of vaccination is required for those attending a show in the BMO Studio Theatre. We also encourage you to wear a mask until seated. Please be sure bring proof of vaccination with you when coming to a show as well as a government-issued piece of identification. As always if you are not feeling well or have come in contact with someone who has tested positive for COVID-19 we ask that you please stay at home, we will happily refund your tickets. We appreciate your cooperation during these unprecedented times.