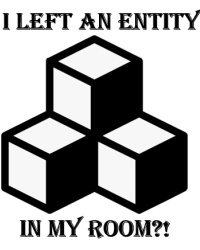 I Left an Entity in My Room?!
When
Runs from Monday August 16 2021 to Friday August 20 2021
Approximate running time: 1 hour
Venue
Event Notes
×
A Nasty Shadows Theatre Company Production
Tickets: $10 each
X is attempting to create a show and needs your help. In his Shadow development, X has realized how vital it is to exorcise the entity holding his theatrical evolution hostage. If the combined presence of Spalding Gray and Daniel MacIvor are not dealt with by X, The Shepardess has her own plan for banishing this unwanted demon of performance.
Rated: PG