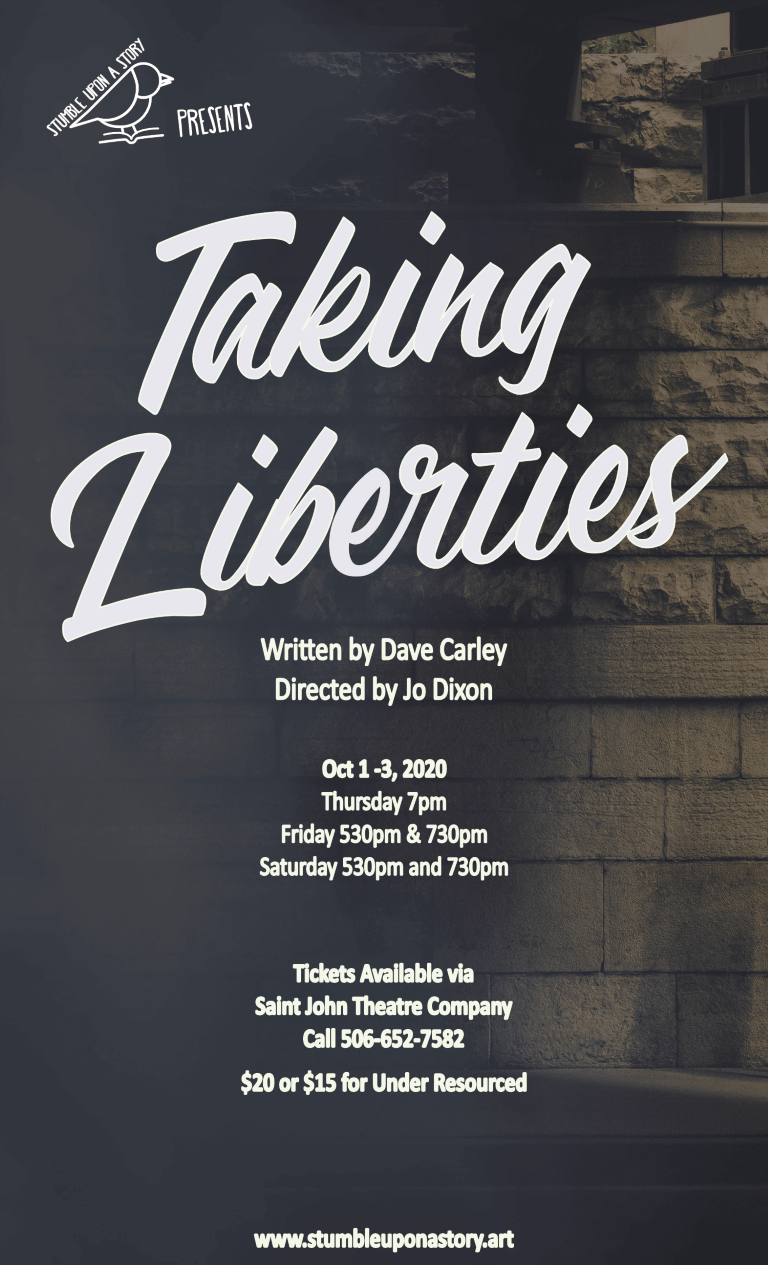 Taking Liberties
When
Runs from Thursday October 1 2020 to Saturday October 3 2020
Approximate running time: 1 hour and 30 minutes
Venue
Event Notes
×
Taking Liberties is a walking tour drama.
Audiences will meet at Saint John Theatre Company at 112 Princess street and be guided through the show around uptown.
Every generation has had to wrestle with civil liberties, we have had to walk through difficult situations and choices in the name of freedoms. Join us for a show that creates dialogue around our intertwined liberty and identities. Featuring Vince Gregg, Jerrad Fawcett, Savana Somers, Dino Tremblay and Diane Carey. Written by Dave Carley, directed by Jo Dixon and stage managed by Andrea Cunningham.