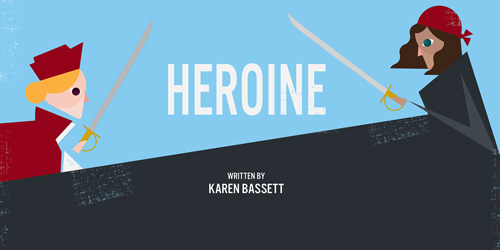 Heroine
When
Occurs on Friday March 27 2020
Approximate running time: 2 hours
Venue
Event Notes
×
In light of COVID-19 coronavirus developments, performances of 'Heroine' will be re-scheduled.
Ticket holders will be contacted to reschedule their tickets or to receive a full refund.
---
Theatre New Brunswick presents: "Heroine"
Friday, March 27, 2020 at 7:30pm
Tickets: $27 adults / $17 students
Description: At the height of piracy's Golden Age, two of history's most famed female pirates sit awaiting execution for their crimes. Disguised as men, Irish swashbuckler Anne Bonny and English privateer-turned-pirate Mary Read looted, plundered and outfought many of their male counterparts throughout the Caribbean before being captured and sentenced to hang. Clashing sword fights, brutal wrestling matches and sharp-as-a-blade humour bring these historical figures to the stage to explore what a life well lived truly is.